"Sher helped us keep our eyes on the ball about our lease in Orlando.  The location we were in did not accommodate the current clientele we were handling.  When you are busy putting out fires in the normal course of business during the day, you frequently forget about the long-term needs of the company.  Sher kept us on track to accomplish a move by the time our lease expired.  It was evident she had a good rapport with other brokers in the community as well as the landlords based on our interaction with different properties we visited.  She advised us thoroughly on the pros and cons of each location.  Large, international companies with complex business units like Amano McGann do not move very fast, but Sher patiently nudged us in the right direction.  We are very content with our new location and we will contact Sher again when it is time for renewal so that we know our lease is competitively priced for the market."  Richard Buckland, AMANO McGANN, Inc.
Raney Construction, Inc.
"We are a truss manufacturing company doing business in the southeast.  Sher and her team have been instrumental in helping me grow my business from one small location, where I was paying too much rent, to three to integrated facilities all in Lake County. She was methodical in her approach to marketing my property and was able to maneuver through some complex environmental issues. Do yourself a favor by offloading the trouble of finding and selling your warehouse on her". Buddy Raney, Raney Construction, Inc.
Ganesh Holdings, Inc.
"Through the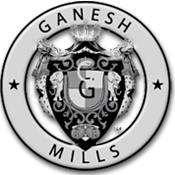 downturn and beyond, Sher Tolan stood by us and helped us navigate through the ever-changing demands and whims of the marketplace. She follows up on our tenants and listens to them to anticipate future growth or contraction before it hits our rent roll. She has always given us the most sound advice on the plan of action, which is relevant to the market conditions.  We were able to land a build-to-suit opportunity thanks to her diligent efforts and contacts in the high-tech manufacturing industry." Kiran Nathoo, Ganesh Holdings, Inc.
Evolve Media Group, LLC Tyler Mayne, CEO

"We were in a small, crammed facility in the wrong geography for our clients, Sher Tolan took the time to stop by our facility and understood our needs and most importantly patiently and persistently followed through while our needs 'evolved' and we were able to find our ideal facility to serve us for now and into the foreseeable future.  It took us over one year to find the perfect location, but she was very reassuring all the way through.  She further helped us with our expansion into Las Vegas and Dallas markets through her landlord and broker connections in those markets and we did not have to make a second phone call after she took over."
Christie Lite

s, Inc., Huntly Christie, CEO
"Sher stuck by us and educated us on the process of buying a building.  She listened with a keen ear, but did not hesitate to offer her opinion and share her experience.  We are ecstatic about our value buy of our 120,000 SF Orlando headquarters and look forward to renovating it to our exact needs. I look forward to working with her in the future"
ACE World Wide, Inc., Keith Brauman
"Sher's dynamic approach to negotiating the renewal of our lease earned us an advantage toward securing low rental rates, which ultimately helps our bottom line in running our company. She truly believes in being allied with her clients by referring them business at every turn. She has become a reliable source of referrals for us since she is always working with people on the move". Keith Brauman of Ace World Wide, Inc.
Mayer Electric, Ahmed Zulfiqar, Orlando Branch General Manager
"We have contacted Sher and her team on numerous occasions for market info or intelligence since she seems to always track down the most accurate information for us to use in order to formulate a good strategy for our short-term and long-term growth.  We have found that she puts forth 100% behind any effort that she believes will enhance our position in the market even if it works against her company's gain, which speaks to her integrity as well as tenacity.  We have relied on her team's reach and capabilities as we are striving to grow our footprint in the Florida market with more owned real estate.  She has proven to be an incredible asset to our company with her well-rounded background and experience at every turn our business has taken."
 A. Don Jolley, Jolley Group, LLC, CEO
"As the owner of multiple service based businesses across the U.S. and having dealt with industrial real estate agents in multiple cities, it is easy for me to see that Sher stands out as one of the best in her field.   From my experience with Sher, she has demonstrated excellent customer focus and service, excellent market knowledge, an amazing work ethic, and genuine personal and professional integrity.
I worked with Sher in purchasing a warehouse in Orlando in late 2018.  With her help, we were able to finalize the transaction within a few months' time and this in a market where other agents were saying nothing was available.  During that time, Sher provided me with personal attention and service that exceeded my expectations. She worked tirelessly with me to find the location that met my needs and fit my budget.  She is a person of high professional standards, which is reflected in her work."
Century Flooring Distributors, Angel Llerena, Sales Manager
"We are a wholesale flooring distributor based in Miami with operations throughout the state of Florida. Sher's proactive steps in trying to help us renew our lease in Orlando, caused us to rethink our company's strategy and focus. She helped us save close to 50% in cost of our occupancy by making us realize we do not use our facility to the best of its capacity and we need to downsize the facility. She put our specific business goal way above everything else and found us the perfect smaller facility, where we can operate more efficiently. This will keep us a lot more competitive in this market. We felt that her close ties with the local brokers, owners and vendors to facilitate the move made our job much easier than we had anticipated. We would recommend her team to anyone considering a relocation of their distribution facility."
Greg Adams, Principal of Adams Building Materials Property Partnership, LLP
"In 2009, as owners of special purpose buildings in a downward spiraling economy, we were not thoroughly optimistic about finding credit worthy, stable tenants to occupy our two truss plants and one lumber yard in the Central Florida area. With her methodical, targeted marketing approach, we were able to return all our facilities into cash flowing entities. She made sure we were aware of the market rates, trends, and advised us of the tenant's credit and plans so that we could make our decisions accordingly. Furthermore, our tenants also enjoyed working with her. Therefore, we feel like we have a win-win all the way around."
Frank Bernstein, General Manager, MC2 Convention Services

"When the convention season is in full swing, the last thing on anyone's mind is the lease expiration at the facility. Without Sher, we would have missed out on making timely contacts with our landlord to accomplish competitive rates and obtaining the tenant improvements necessary to conduct our ever-evolving business. She was very efficient in making seamless transitions from one lease term to the next without taking too much of our time and handling the process without any glitches."
Carl Atkinson,Vice President, Greenway Automotive Group

"We operate auto dealerships throughout the country. 
Sher has been my "go-to" person to investigate areas around the country as well as locally to locate new dealership points. She always puts me in touch with the right talent in these markets and knows the questions to ask even if she does not know the answers. Site selection is one of the tougher phases we need to go through in establishing a new location and she definitely makes it less stressful. "
Dave Allen, Director of Operations of AVmedia, Inc.
"Sher and I have known each other for the past three companies I have been a part of, including AV Media, Inc. She has always come through on all fronts for all the requirements we have done- small or big. She makes it easy because she understands the needs of our industry and can translate that knowledge into real estate due to her contacts with all the major landlords not just in Orlando, but other markets. She helped us expand in Phoenix, AR without any problems."
Robert Bethencourt, EVP of MRC Express, Inc, and Alpha Logistics Service
"We are very excited to see that Sher and her team launched their very own company.  After all these years of working with her on several leases and market intelligence she has provided us, we are certain she will carry the same attitude and fervor into her own company." 
Charles Brungart of Brungart Properties Partnership
"Sher and her team blew me away with their proactive approach to handling the transition of my two buildings in Orlando and Tampa, Florida.  Sher collaborated with another broker in Tampa to gain leverage in that market and created a comprehensive marketing campaign that incorporated high-tech social media exposure as well as the traditional real estate sign in the ground.  Sher and her team's experience helped me save on legal fees due to their excellent command of lease negotiations.  We were able to backfill the Tampa property within 30 days of the previous tenant's departure with a national credit tenant under very favorable terms.  Sher and her team were extremely resourceful with great referrals for vendors we have needed in addressing the issues with the properties.  Based on my real estate dealings across the country, I can easily recommend Sher and her team wherever you might be looking to buy, lease or sell.  They know their stuff."